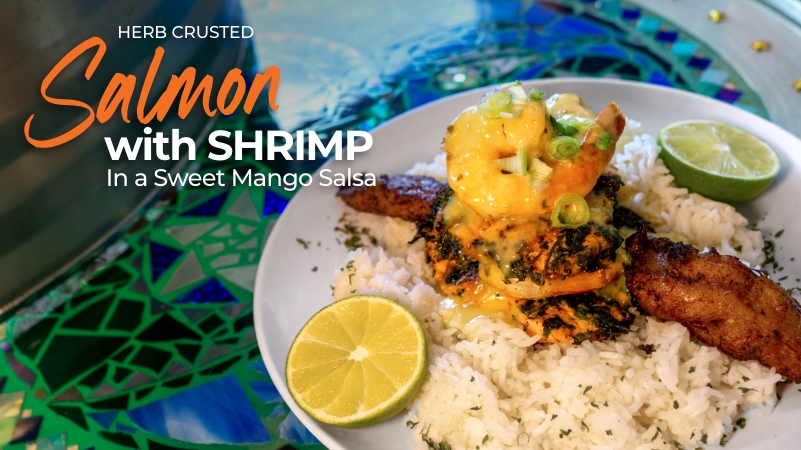 Herb Crusted Salmon with Sweet Mango Salsa
Two fillets encrusted with aromatic herbs, topped with shrimp and covered with Chef Martin's Sweet Mango Salsa. Add a nice portion of rice and a couple of fried plantains to complete this delicious layered dish.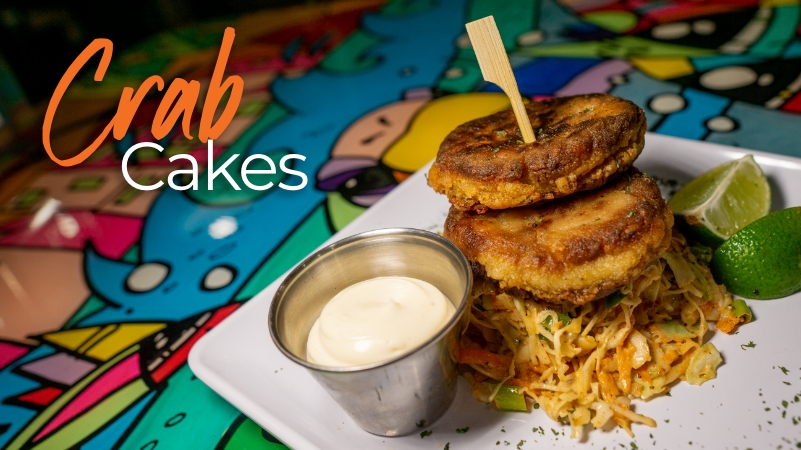 Crab Cakes with Spicy Coleslaw
A pair of hefty patties seared to lock in all that crabby goodness and then oven-baked with TLC. Served on a spicy coleslaw and a side of our Creamy Garlic Aioli.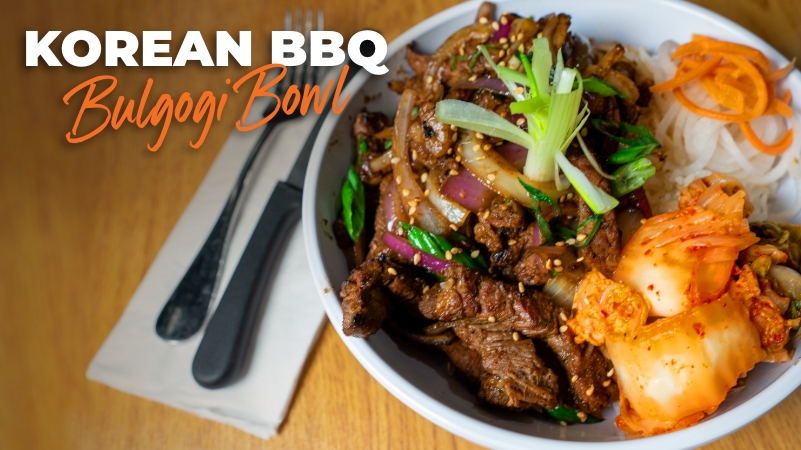 Korean BBQ Bulgogi Bowl
Ribeye steak marinated in our home-made Bulgogi Sauce and served with a side of spicy Kimchi and sweet Daikon Salad for an unexpected flavor party in your mouth.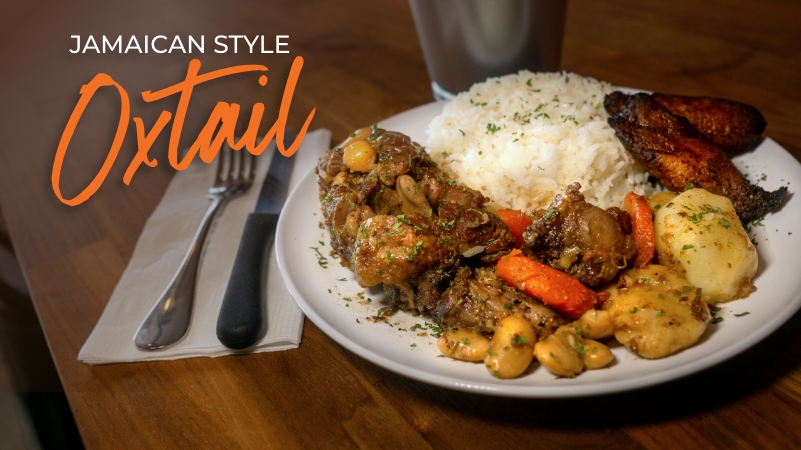 Jamaican Style Oxtail
Slow cooked with love & affection. Served with carrots, potatoes, butter beans, dumplings and sweet plantains of course! The flavors of the Caribbean are in Hollywood.