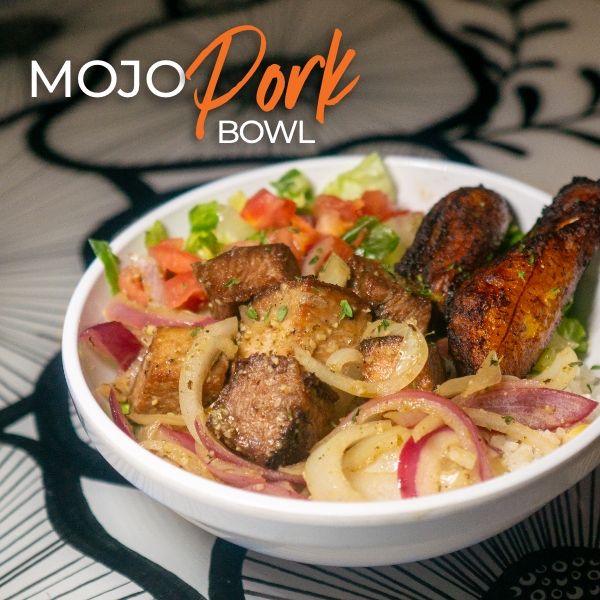 Mojo Pork Bowl
Tender mojo-marinated pork meets the perfect companions - sautéed onions and sweet plantains, all nestled over a bed of fluffy Jasmine rice, crispy salad or both.
1599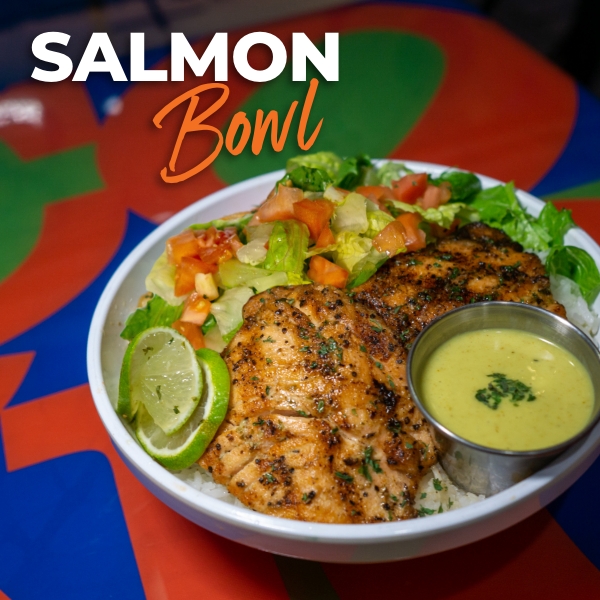 Salmon Bowl
Three perfectly seared fillets in our homemade garlic butter. Pick your base of Rice, salad or both and a Drastix Sauce on the side.
1869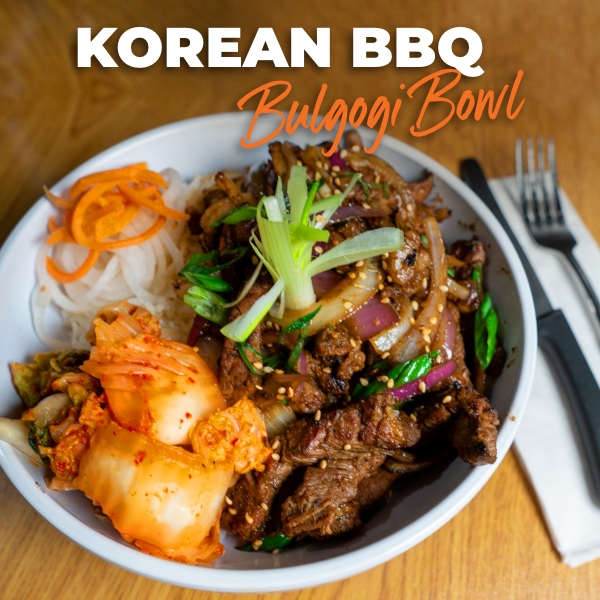 Korean BBQ Bulgogi Bowl
Ribeye marinated in our home-made Korean Bulgogi Sauce and served with spicy Kimchi and pickled Daikon on rice, salad or both.
1699